The Best Boxing Forum
Jul 24, 2012
---
---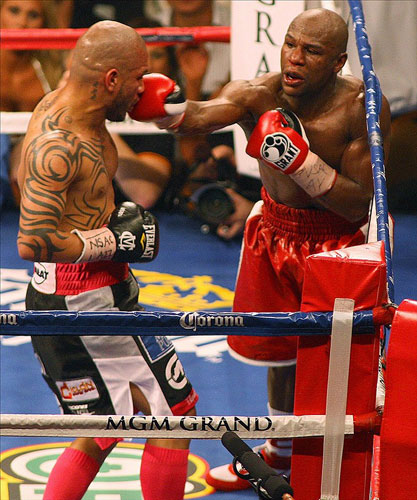 Boxing is one of the most fun, and popular, sports to bet on in America. So, which boxers are the best bets in the ring? How can fans have fun betting, on boxing and at party casino, and still handicap the experience to give themselves the best chance to win?

Jun 19, 2012
---
---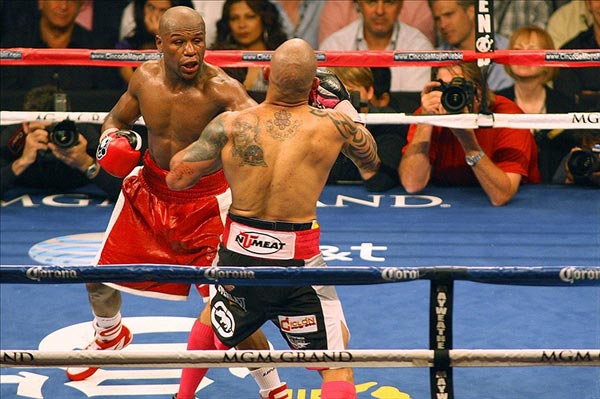 It's the million dollar question: what will Floyd Mayweather do after Manny Pacquiao's stunning defeat by Timothy Bradley? For the moment, Mayweather will sit in jail. He is serving a three month sentence (and going on a luxury hunger strike if recent reports are to be believed). But, once he is out and training again, what will Mayweather decide to do?

Jun 17, 2012
---
---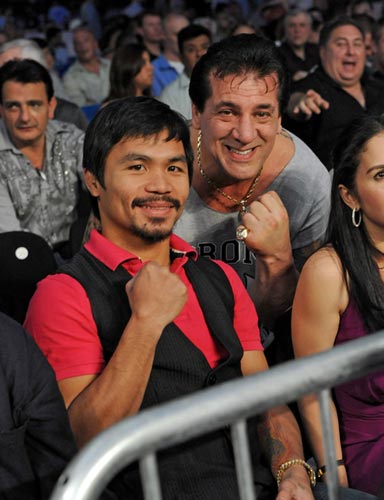 As it turned out, the strangest thing about Timothy Bradley's unjustified, fluke victory over Manny Pacquiao was not the decision itself. It was Pacquiao's decision to forgo a rematch with Bradley and fight Juan Manuel Marquez for an unprecedented fourth time instead.

Jun 17, 2012
---
---
It was over. Everyone was waiting for the decision but there wasn't much anxiety; Manny Pacquiao seemed to dominate the fight. It was just a matter of formalizing a decision everyone had come to in their heads: Pacquiao would remain welterweight champion.

May 29, 2012
---
---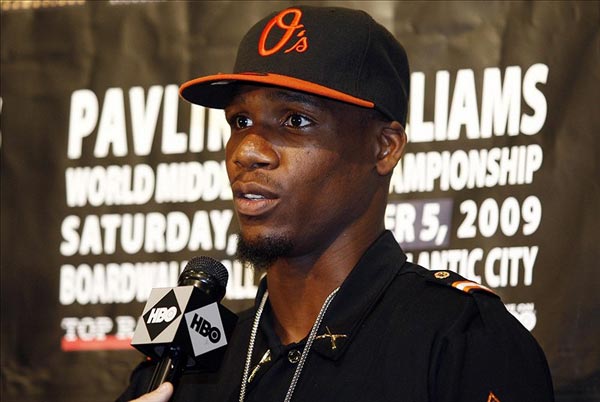 There will be no more punishing for Paul Williams. Williams, the former welterweight champion boxer who was called "the Punisher" for his ferocious, relentless punching in the ring, was paralyzed in a motor cycle accident this week. He has lost all movement from the waist down and will never walk or box again.

Welcome to the Forum! Here's where readers of The Best Boxing Blog can discuss boxing with other boxing fans.
What are the biggest boxing stories out there? If you don't know already, you can find out at Current Boxing News.
Of course controversy is always a big topic of discussion. For instance, whether football is destroying boxing.
It's simple to comment. Just use the form below to tell us what you think. Others will be able to read what you say, rate it, and give their own feedback.
Check out our PacMay vs. LeoHag
David Haye has a long history in the sport of boxing, and wants to reclaim his world championship titles. Check out The Boxing Battles Of David Haye.
Other Articles for Boxing Forum
---
Have a Comment or Opinion to Share?
Do you have some thoughts to share about boxing? Here's the place to do that and get a lively discussion going.
What Other Visitors Have Said
Click below to see contributions from other visitors to this page...

Is Rocky Marciano still relevant...

As Marciano's latest biographer (www.redemptionthelifenndeathofrocky.weebly.com) it interests me how much division he causes, some rate him as the greatest …
WANTED: James Toney Not rated yet
Looks like a giant pile of water buffalo dung. Height: approximately 5'9", weight: 240-280 lbs. Always walking around uttering senseless nonsense. …
---
From Boxing Forum to The Best Boxing Blog | Best Boxing Blog | Dirty Hit, Dirty Sport | Mayweather-Ortiz Fight | Pacquiao-Margarito Fight | Cotto-Margarito Fight | Hopkins-Dawson Fight | Bute-Johnson Fight | Martinez-Barker Fight | Froch-Abraham Fight | Pacquiao-Margarito Fight Analysis | Martinez-Williams Fight | Super Six Tournament | Top Boxing Blogs | Best Boxing Pics | News & Views | Pound For Pound | Division Ranks | Divisional Champions | Facebook Contest |
---
Home Page
About Us | Contact Us | Site Search | Boxing Question | Advertise | Terms of Use |
---