Gruesome UFC Ending Leaves Questions for Anderson Silba
After the gruesome ending to UFC 168, it seems that fans are still wondering if the current UFC middleweight champion Chris Weidman is truly the best middleweight in the world. For those of you that haven't seen it already, the fight ended in the second round after Anderson Silva threw a hard leg kick that was checked by Chris Weidman, and Silva's leg broke completely in half, according to ESPN.
Because of the way their first fight ended, with Silva taunting Weidman and Weidman catching him with a left hand that ended the fight, fans thought Weidman just got lucky. Apparently so did the odds makers as most of them had Weidman as the underdog heading into the rematch.
While we're several days removed from UFC 168, it seems fans still don't believe in Weidman. It seems that they're even disregarding his dominant first round where he rocked Silva and dropped him, likely earning a 10-8 round. Yes, the finish was amongst the most disappointing in UFC main event history, however, if you watched the entire fight there's no question that Weidman is the better fighter. You're sure to find him picked many times at www.mytopsportsbooks.com.
When I saw the injury initially I believed that Silva's career was over. "The Spider" is 38 years old and has gotten dominated in his last two bouts, so I thought with that on top of the injury it would be too much to overcome, and he would call it a career. However, Silva's surgeon has said that the injury wasn't as bad as it looked, and he should be able to get back to training within 6 to 8 months, and he could likely return to the octagon without many issues.
People always use the term "He's got nothing left to prove" for fighters who get brutally knocked out or injured near the end of their career and want to continue fighting. Those people don't get the fighter's mentality, because it's not about proving something to other people, it's about proving something to yourself, and when you're the greatest of all time like Anderson Silva, you don't want to go out like he did at UFC 168.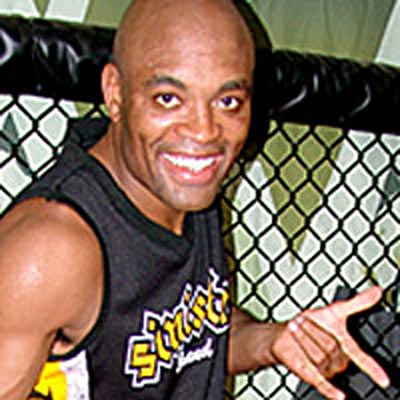 Mixed martial arts is a relatively young sport, and we haven't had many examples of fighters who have been brutally injured or knocked out towards the end of their career. However, in boxing it's extremely rare that guys are able to come back and be themselves after a brutal loss. I do understand that boxing and MMA are two completely different sports, but the goal of both is relatively the same.
In October of 1980, "The Greatest" Muhammad Ali suffered a brutal beating at the hands of Larry Holmes, and the fight was stopped by Ali's corner in the 10th round. One year later Ali got back into the ring, and was clearly not himself as he lost a unanimous decision to Trevor Berbick.
As for an example of a boxer attempting to come back from injury, well, "Sugar" Ray Leonard was forced to retire in 1982 due to a detached retina. Missing the competition, Leonard would eventually return to the ring in 1984, where he knocked out Kevin Howard. At the post fight press conference Leonard announced his retirement again. Three years later returned and defeated Marvin Hagler via split decision. Leonard would continue the trend of fighting and retiring, but it was clear after the Hagler fight that he wasn't what he used to be.
For Silva to make a comeback at his age after the injury that he suffered and be successful would be a remarkable story. Leg kicks have always been such a huge part of his offense and I would imagine that he would be somewhat reluctant to throw them after what happened to him.
Personally, I hope Silva hangs up the gloves. Yes, he's still better than nearly the entire middleweight division even if he has lost a step, which before his injury he clearly had lost a step. However, I'm not sure he can get to the top again, and to me, if you're not going to get to the top or even have any intentions of getting there, you shouldn't go on.
Maybe Silva has confidence that he will be able to get his belt back, and I'm sure that we will see him fight at least one more time. However, I just wish that he wouldn't.