Boxing's Best Bets in the Ring
Boxing is one of the most fun, and popular, sports to bet on in America. So, which boxers are the best bets in the ring? How can fans have fun betting, on boxing and at party casino, and still handicap the experience to give themselves the best chance to win?
Floyd Mayweather is boxing's best bet in the ring. He is undefeated over his entire career and has rarely looked tired, or even flustered, in his fights. Sure, he is ageing but Mayweather is still in phenomenal shape and no-one out there has the chomps to challenge him. The only possible exception to that rule is Manny Pacquiao but he is also ageing and looked spent against Juan Manuel Marquez and Timothy Bradley. Pacman is still a good bet but it's a good idea to check his opponent and your odds before taking the plunge.
Some of boxing's most-loved fighters are not great bets in the ring. Juan Manuel Marquez has a tendency to lose close decisions, especially to Pacquiao. Miguel Cotto is a strong fighter but, at this point in his career, he only wants to fight the top guns who can outclass him. And, while Vitali and WladimirKlitscko always win their fights, you will get such poor odds that it won't even be worth making the bet!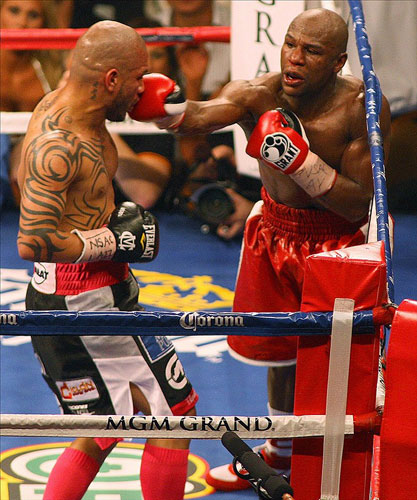 The best future bets are Saul "Canelo" Alvarez, Amir Kahn, and Julio Cesar Chavez Jr. Alvarez is already a Mexican sensation and beat up an ageing, but still potent, Shane Mosley in his most recent fight. British fighter Amir Kahn is coming off a loss to Lamont Peterson but, since the Washington D.C. native was juicing, just throw out that loss. Khan will be ready for his next fight and, unless it's against Floyd Mayweather or Manny Pacquiao, will earn the victory.
The sleeper is Chavez Jr. Long considered overrated, Junior is coming off several solid wins and is now a big-time star. He will soon face Sergio Martinez, perhaps the No. 3 fighter in the world, but Martinez is slowing down at 37 and could be in for a big upset.
So, who will you bet on next?