Top 5 Pound 4 Pound Fighters in the World
Boxing is a top-heavy sport, with the biggest names and draws earning virtually all the attention in the entire sport. But are those big draws actually the best fighters?
Sugar Ray Robinson have ranked as the greatest pound for pound boxer in the boxing history. The phrase "Pound 4 Pound", was created by sportswriters for him during his career as a way to compare boxers irrespective of weight.
No. 1: Floyd Mayweather
"Mayweather" is the unquestioned Number 1 boxer in the world. The "undefeated" part of his resume is overhyped but, with Manny Pacquiao's rapid decline, there just is not anyone with Mayweather's skill, star power, and resume left in boxing.
No. 2: Andre Ward
Ward may have the best mix of size, skill, and results in boxing – outside of Mayweather. In fact, considering Ward's superior size and firepower, it is an open question whether he would defeat Mayweather. Of course, the world No. 1 has never gotten in the ring with anyone he didn't expect to defeat, so don't hold your breath for a Ward-Mayweather bout.
No. 3: WladimirKlitschko
It violates the tenets of a Pound 4 Pound list to put a heavyweight so high but the fact is no one has been as dominant in their division over the past half-decade as Klitschko. The fact that half the NFL's stars would make better heavyweight fighters than the current stiffs that populate the division Is not his fault.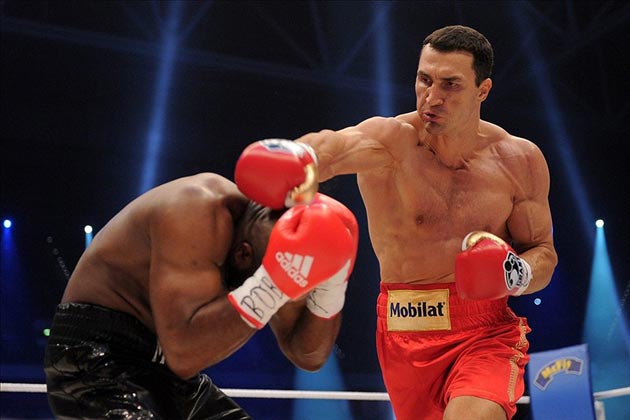 No. 4: Timothy Bradley
"Bradley" is painful to watch – the most boring, technical, low-wattage fighter in boxing. But it is hard to deny his skills. Unfortunately, Bradley's winning depends on using speed, avoiding confrontation, and jabbing constantly, which is hardly a recipe for a $40 million pay-per-view payday.
It's horrifying to put his name under Bradley's, especially after that travesty of a "decision" in their recent fight. However, it's undeniable: Pacquiao has just looked done in his past two fights. Manny Pacquiao is the first and only eight-division world champion and he has won ten world titles, as well as the first to win the lineal championship in four different weight classes.