Stage Being Set for Cleverly and Bellew Grudge Match
- By Guest
The rivalry between Tony Bellew and Nathan Cleverly is one of the most intense in British boxing, and on 12th July, the two will appear on the same bill at Liverpool's Echo Arena. Although they won't actually be fighting each other on that date, it nonetheless promises to be a tense prelude to a grudge match between the two, which looks likely to happen later this year.
And if both fighters emerge victorious from the Echo Arena, it should set the wheels in motion for a much-anticipated clash between two boxers who clearly hate each other with a passion usually reserved for spurned lovers and defrauded ex-business partners.
Despite the strength of their apparent animosity, it is not quite clear why Bellew and Cleverly hate each other so much. Nonetheless, their mutual hatred was very much in evidence back when the two last faced each other in 2011. Although the fight itself - which Cleverly rightly won by a majority decision - was as brutal as it was tight and keenly-contested, the post-fight press conference was so laced with insults and bad feeling that it was clear that it had become personal to both fighters.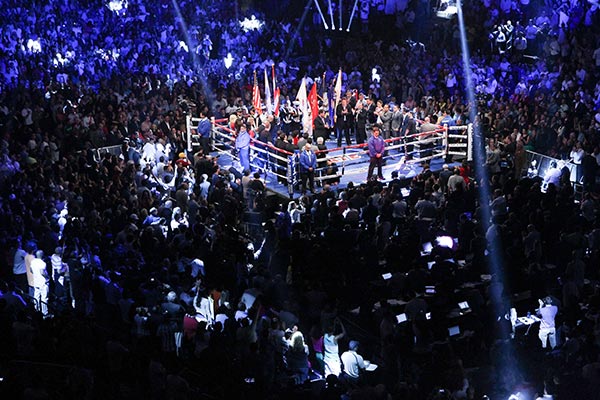 Since then, both boxers have got a bit heavier, and both are now in the cruiserweight category. Of the two, Bellew is the heavier, and the bigger hitter, and looks more comfortable in this weight class than the lighter Cleverly.
Neither fighter is expected to lose in Liverpool, and it will most likely be the style and manner of these victories that punters and pundits alike will be looking for to gauge who has the edge ahead of the inevitable grudge match between the two. On the Saturday, Bellew will square up to Julio Santos, with the Liverpudlian being the clear favourite at 1/12 at the time of writing to beat his Brazilian opponent. Check out the latest boxing odds on betfair.com.
His rival Cleverly is expected to have an even easier time of it, and is a clear 1/41 favourite with the bookies to defeat Argentinian boxer Alejandro Valori. Although it would be a major surprise if he didn't beat him, fans will still be keen to see how well he performs in what is a relatively new weight class for him.
So while this Saturday provides us with an opportunity to see how both men are progressing in the cruiserweight class, it will surely only set the stage for what will be a much more hotly-anticipated rematch between two of British boxing's deadliest rivals later this year.
Of course, you can always check out Dafabet Sports to see what they think.